Protect your future with legal planning today
We guide people of all ages to create life care planning solutions that protect their privacy and legal rights to create peace of mind.
OVER
PROBATE CASES COMPLETED
OVER
GUARDIANSHIPS

(Adults & Minors)
OVER
MEDICAID/ASSET PROTECTION PLANS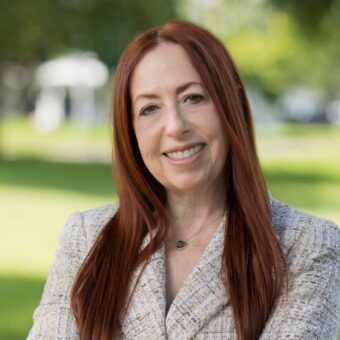 The Firm's Philosophy
Stephanie L. Schneider and her team are dedicated to providing compassionate quality services to seniors, young adults and persons with disabilities (of all ages). Our staff takes a holistic approach to providing elder law services to ensure that the client's legal, social, psychological, medical and financial needs are coordinated and fulfilled as the client ages. This is accomplished by collaborating with other professionals such as life care managers, social workers, support coordinators, financial planners, accountants, psychologists, and medical professionals.
Stephanie's consultation fee is the best investment in your legal future.
Call our office at 954-382-1997 to obtain a consultation fee quote.
A portion of certain consult fees will be applied to the cost of legal services.
South Florida Elder Law Attorney
Our elder law and estate planning firm wants to be your trusted advisor through life.
Clients meet with us in both times of good health or during a medical, financial or emotional crisis. Sometimes a chronic or extended illness or disability caused by an accident, stroke, Alzheimer's, Parkinson's disease, mental health diagnosis or other illness may necessitate home health care or, long-term care in an assisted living or skilled nursing facility.
We empower you by giving you the tools to create a plan to achieve your legal goals. Your plan will be tailored to address issues that arise during the aging process, including:
Incapacity
Disability
Surrogate decision-making
Guardianship (adults & minors)
Financing long-term care through insurance and government programs (Medicaid, SSI, Veteran's benefits)
and other important legal issues
As an elder law specialist our firm has the expertise and experience to save you time and money, and help you create peace of mind.
We strive to provide guidance for the long term care needs of the individual, partners or spouses. The cost of long term care can be perceived as jeopardizing the financial security that a person or couple has worked hard to obtain. In representing clients regarding long term care planning, our goals are:
To preserve assets for the benefit of the well spouse, partner or any dependents.
To reduce or eliminate the fear of impoverishment.
To tap all existing sources of assistance to meet the cost of long term care. (I.e. Medicaid, Veteran benefits).
To help you evaluate the benefits and limitations of the public health care system.
To advise you of the impact of any plan on the client, family, the estate and heirs.
Navigating public benefit programs such as Medicaid is like a maze. Don't attempt it by yourself when we can guide you with the expertise and knowledge of the laws --which have changed drastically these past few years.
We serve clients of all ages throughout the State of Florida, including:
Children with developmental disabilities
Young adults (18+)
Newlyweds having their first child
Blended families
Baby boomers
Older Adults
Married Individuals
Creating a plan often involves a discussion about legal documents such as a Last Will & Testament, Durable Power of Attorney, Designation of Healthcare Surrogate, Living Will and a revocable or irrevocable trust, if appropriate, to achieve the clients' goals. If you have a loved with a disability or special needs, let us counsel you about using a special needs trust to provide an inheritance for a loved one who may have an incapacity or, disability. Estate and incapacity planning documents are important for anyone over the age of 18, including college students.
Planning options may include guiding you to obtain and/or maintain public benefits such as Medicaid or, Veterans Aid and Attendance benefits and the use of special needs trusts
Stephanie L. Schneider is a Board Certified elder law attorney. Board certification assures the public the attorney has substantial experience and has demonstrated special knowledge, skills and proficiency in certified areas of practice and professionalism and ethics in the practice of law.
Our firm is conveniently located in Plantation, Broward County, Florida, close to Fort Lauderdale, Miami, Boca Raton, and West Palm Beach. We counsel individuals, families, blended families, same sex couples and domestic partners about elder law issues throughout the State of Florida. We also counsel personal injury attorneys and family law attorneys around the State of Florida about how elder law issues impact their clients and help them to create solutions.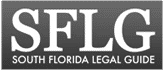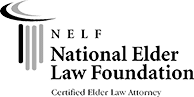 Service Areas
Broward County
Coconut Creek
Coral Springs
Davie
Deerfield Beach
Fort Lauderdale
Hollywood
Margate
Miramar
Oakland Park
Pembroke Pines
Pompano Beach
Sunrise
Tamarac
Miami-Dade
Aventura
Coral Gables
Cutler Bay
Doral
Fountainebleau
Hialeah
Homestead
Kendall
Miami
Miami Beach
Miami Gardens
Miami Lakes
North Miami
North Miami Beach
The Hammocks
Palm Beach
Belle Glade
Boca Raton
Boynton Beach
Delray Beach
Greenacres
Jupiter
Lake Worth Beach
Lantana
North Palm Beach
Palm Beach Gardens
Palm Springs
Riviera Beach
Royal Palm Beach
Wellington
West Palm Beach